Zeepkist - Early Access Press Release
---
FOR IMMEDIATE RELEASE: 19 JANUARY, 2021
Yannic Geurts
Steelpan Interactive
steelpan.interactive@gmail.com
Solo Developer Steelpan Interactive brings racing game Zeepkist to Steam Early Access, includes Level Editor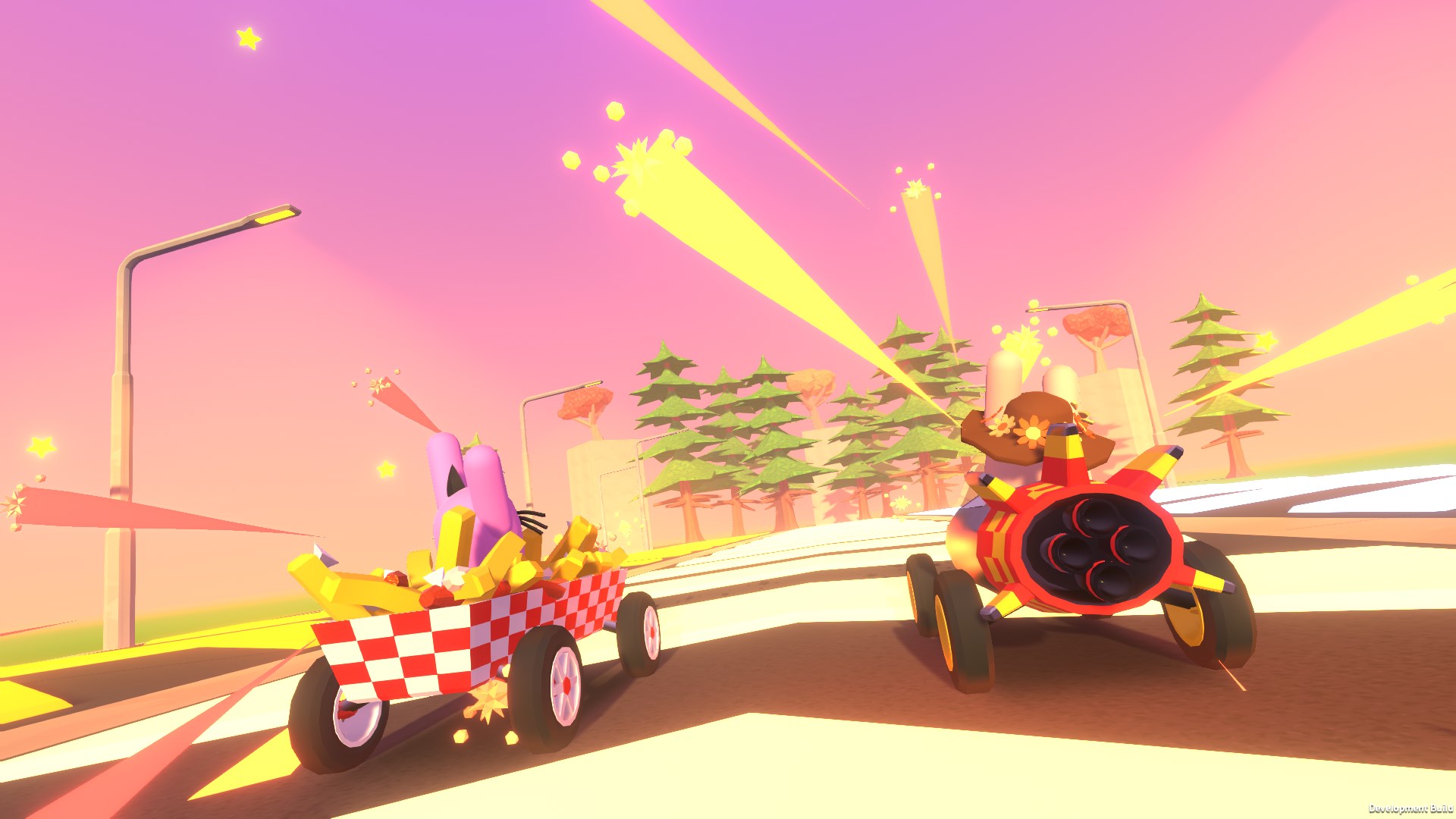 Beers, The Netherlands – January 19, 2021 – Steelpan Interactive today announced that it will be releasing its debut title, physics-based soapbox racer Zeepkist, in Early Access to Steam next week on January 28! Draped in a bright and colorful art-style, Zeepkist will have players living out their dreams of becoming extreme soapbox derby racers, and will have them race against time, physics, and perhaps even their friends on their couch!
"The core elements of Zeepkist all originate from things that I personally really miss in games these days. It has split-screen because I love playing with friends in real life, a level editor because those are far and few between, and the Dutch flair because you hardly ever see that either. Zeepkist basically says, 'More of all this, please!'." - Yannic Geurts
Zeepkist is all about soapbox racing! And in true soapbox racing fashion, you must use gravity and momentum to keep your speed up, and find the perfect racing line to shave off those last few milliseconds. Zeepkist features 4-player split-screen multiplayer and a fully fledged level editor (which is the same tool the developers use to create courses!)
"Zeepkist" is the Dutch word for "Soapbox". Also, January 28 is Yannic's birthday, which to him seemed like as good a day as any to launch his first game.
Zeepkist Early Access will launch with English and Dutch localization.
Click here to wishlist and join Zeepkist on it's path through Early Access!: https://store.steampowered.com/app/1440670/Zeepkist/
Zeepkist development can be followed on Twitter: @ZeepkistGame
Presskit: steelpan.dev/press-zeepkist
Trailer:
Yannic Geurts
Steelpan Interactive
steelpan.interactive@gmail.com