Zeepkist - The Workshop Update Press Release
---
FOR IMMEDIATE RELEASE: MAY 13, 2021
Yannic Geurts
Steelpan Interactive
steelpan.interactive@gmail.com
Soapbox racer Zeepkist gets Steam Workshop support in new update, allows sharing of player-built levels.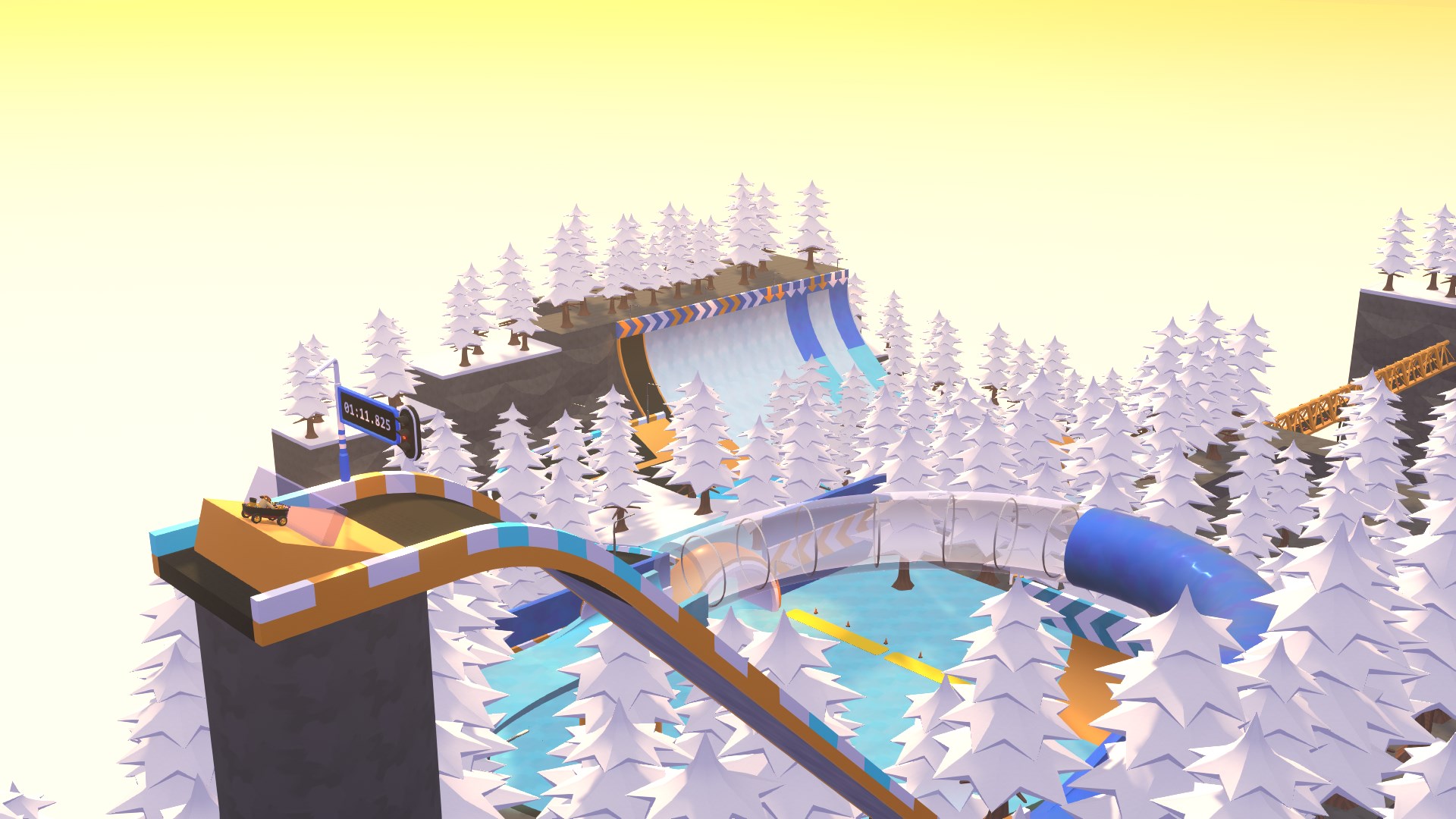 Beers, The Netherlands – May 13, 2021 – Steelpan Interactive today announced that it has released a big feature update for its soapbox derby racer: Zeepkist. The update brings support for Steam Workshop, and allows players to share and play levels built with the inbuilt level editor. Finding new levels to play will now be a lot easier, and creative players will be able to showcase their tracks in one centralized space!
"Workshop support was planned from day one, and I'm really excited to finally have it in the game! There's no point in having a level editor if you can't also share your levels. One thing you always see in games like this is that players' imaginations are often far wilder than anything the developers envisioned, and I always love seeing such creativity! I can't wait to see what kind of levels people come up with for Zeepkist!" - Yannic Geurts
"Zeepkist" is the Dutch word for "Soapbox". And as such, Zeepkist is a soapbox racing game! This means that instead of an engine, you use gravity (and in Zeepkist's case, the occasional booster) to propel yourself forward! To win races, it's key to find the best racing lines and keep up your momentum! Zeepkist features a time-trial single-player, 4-player split-screen multiplayer, and a fully-featured level editor integrated into the game.
Alongside Workshop support, the new update also includes:
Split-time tracking at checkpoints
Improved level-select interface
A brand new slippery ice material
The new update is available on Steam right now! Get it while it's hot! https://store.steampowered.com/app/1440670/Zeepkist/
Update Trailer:
Zeepkist development can be followed on Twitter: @ZeepkistGame
Presskit: steelpan.dev/press-zeepkist
Fresh Screenshots (.zip): https://www.dropbox.com/s/1lpx5qlir7mb2jj/Zeepkist%20Version%204%20Screenshots.zip?dl=0
Steelpan Interactive is the solo game development studio of Yannic Geurts, he makes games in the back of his parent's garage, pending further income, trying to make his dreams come true!
Yannic Geurts
Steelpan Interactive
steelpan.interactive@gmail.com