Zeepkist - A Collection Of Cool New Content Press Release
---
FOR IMMEDIATE RELEASE: 23 June, 2021
Yannic Geurts
Steelpan Interactive
steelpan.interactive@gmail.com
Soapbox racer Zeepkist gets a whole bunch of new stuff in latest content update!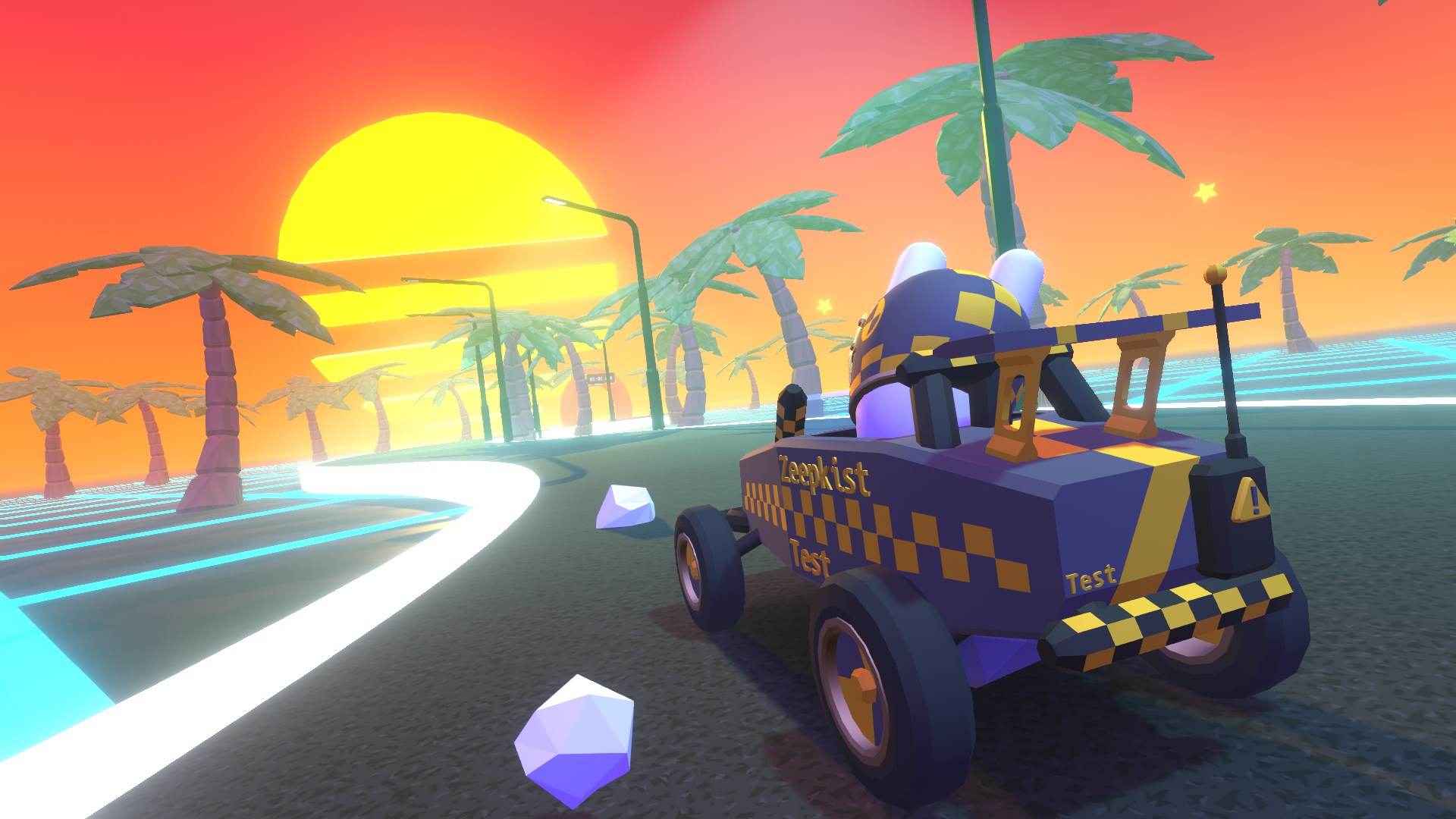 Beers, The Netherlands – 23 June, 2021 – Steelpan Interactive today announced that it has released a content update for its soapbox derby racer: Zeepkist. The update adds a whole bunch of new content, such as glowing neon materials to paint with, new halfpipe blocks, sausage blocks, and a sand material (to name a few). New gameplay elements include sticky cactuses and tumbleweeds!
"During the Early Access period I like to go back and forth between content updates and feature updates, the feature updates add new ways to interact with the game, and the content updates flesh that out with all sorts of new graphics, blocks, and all sorts of non-feature things. Since the last update was a pretty big feature update (Steam Workshop support), this update it felt right to add a lot more variety in what you can build!" - Yannic Geurts
Zeepkist is a racing game without a gas pedal! In Dutch, "Zeepkist" means "Soapbox", as in soapbox racing! So to win races, it's key to find the best racing lines and keep up your momentum! Zeepkist features a time-trial single-player, 4-player split-screen multiplayer, and a fully-featured level editor integrated into the game, with Steam Workshop support to boot!
The new update is available on Steam right now! Zeepkist will be 10% off in the upcoming Steam Summer Sale! https://store.steampowered.com/app/1440670/Zeepkist/
The Steam News update post can be found here, includes full changelog: https://steamcommunity.com/games/1440670/announcements/detail/3003319507175052383
Zeepkist development can be followed on Twitter: @ZeepkistGame
Presskit: steelpan.dev/press-zeepkist
Version 5 Presskit Screenshots (.zip): https://www.dropbox.com/s/u7ootdx4gfmyhak/Zeepkist%20Version%205%20Screenshots.zip?dl=0
Steelpan Interactive is the solo game development studio of Yannic Geurts, he makes games in the back of his parent's garage, trying to make his dreams come true!
Yannic Geurts
Steelpan Interactive
steelpan.interactive@gmail.com