Zeepkist
---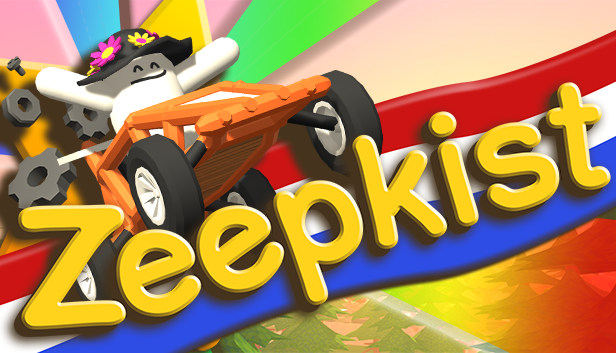 Welcome to Zeepkist! 😋🏁🏁
If you like weird physics, soapbox racing, and/or creating your own tracks, then this is the game for you!
🔸 Race against time in singleplayer, against your friends in up to 4-player splitscreen, or against the world in 64 player online multiplayer!
🔸 Create your own zeepkist levels with the integrated level editor and share them on the Steam Workshop!
🔸 Unlock hats and soapboxes in the Early Access adventure map, which has over 50 levels to complete!
🔸 Enjoy unlimited Dutchness! With classic Dutch content such as the stroopwafel soapbox and the hat of Dutch Santa!
---
Early Access Press Release: steelpan.dev/press-PressRelease1
Presskit: steelpan.dev/press-zeepkist
---
Discord: https://discord.gg/kmfaaQg
Twitter: https://twitter.com/ZeepkistGame
Youtube: https://www.youtube.com/channel/UC9-Y5Ok5F4n9BUibzJq_oOA
Steam Page: https://store.steampowered.com/app/1440670/Zeepkist/ (Please wishlist!! 🥰🥳)