Zeepkist Presskit
---
Table of Contents
---
Description
Welcome to Zeepkist!
If you like weird physics, soapbox racing, and/or creating your own tracks, then this is the game for you!
🔸 Race against time in singleplayer, or against your friends in up to 4-player splitscreen!
🔸 Create your own zeepkist levels with the integrated level editor, and upload them to the Steam Workshop!
🔸 Unlock hats and soapboxes in the Early Access adventure map, which has 30 levels to complete!
🔸 Enjoy unlimited Dutchness! With classic Dutch content such as the stroopwafel soapbox and the hat of Dutch Santa!
🚧 Zeepkist is still in Early Access, and will be updated throughout development! 🏗️
Happy zeepkisting!! 🥳🏁
---
Factsheet
Developer:
Steelpan Interactive / Yannic Geurts
Release Date:
January 28, 2021
Platforms:
PC only
Current Project Status:
Early Access!
Website:
Steam Page:
Social:
Twitter: @ZeepkistGame
Discord: discord.gg/kmfaaQg
Steam Forums: steamcommunity.com/app/1440670/discussions/
---
History
In 2018 I was visiting a friend of mine in England, and his dad asked us if we'd wanted to go see a local soapbox derby race. I'm Dutch, we don't have hills in the Netherlands, I said yes immediately. And so we went.
Once there, and watching the soapboxes tumble down a hill, a spark of inspiration hit me. What if I were to make a game about soapbox racing? The scope would be reasonable managable, the tech would consist of car physics that I'd already used for a previous project, and the levels could be built out of individual blocks inside a level editor.
As soon as I got home, two weeks later, I began working on it. Development was slow at first, in between going to school and doing homework. But since graduating film school in the summer of 2020, I finally had time to focus on development fulltime!
---
Features (Early Access)
Physics-Based Arcade Racing
4-Player Splitscreen
Fully-Featured Level Editor, (which the developer also uses for official levels)
Steam Workshop Support, For Player-Built Levels
30 level Adventure Mode
21 Soapboxes
21 Hats
English and Dutch localization
Bright Colors!
---
Videos
---
Images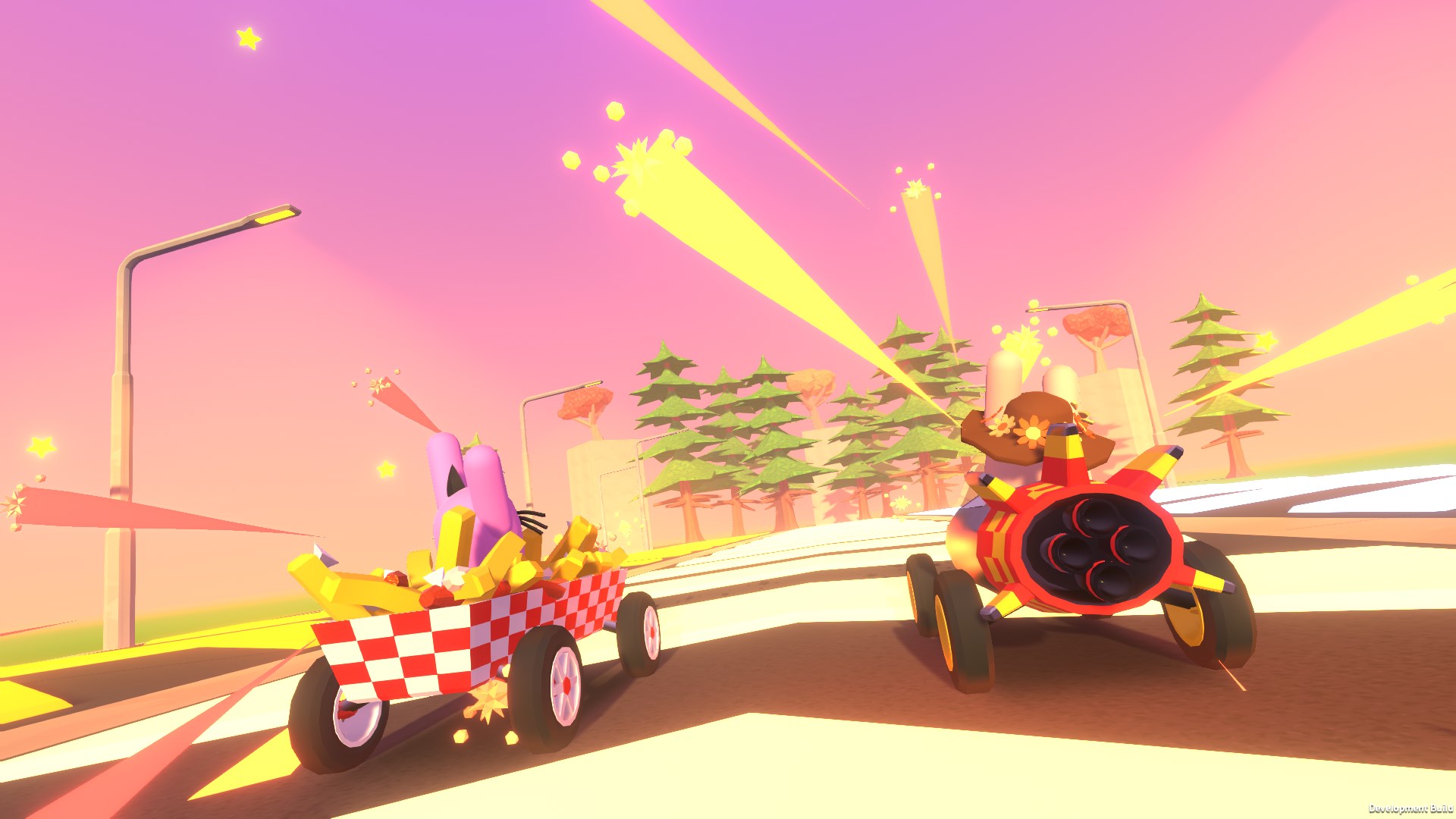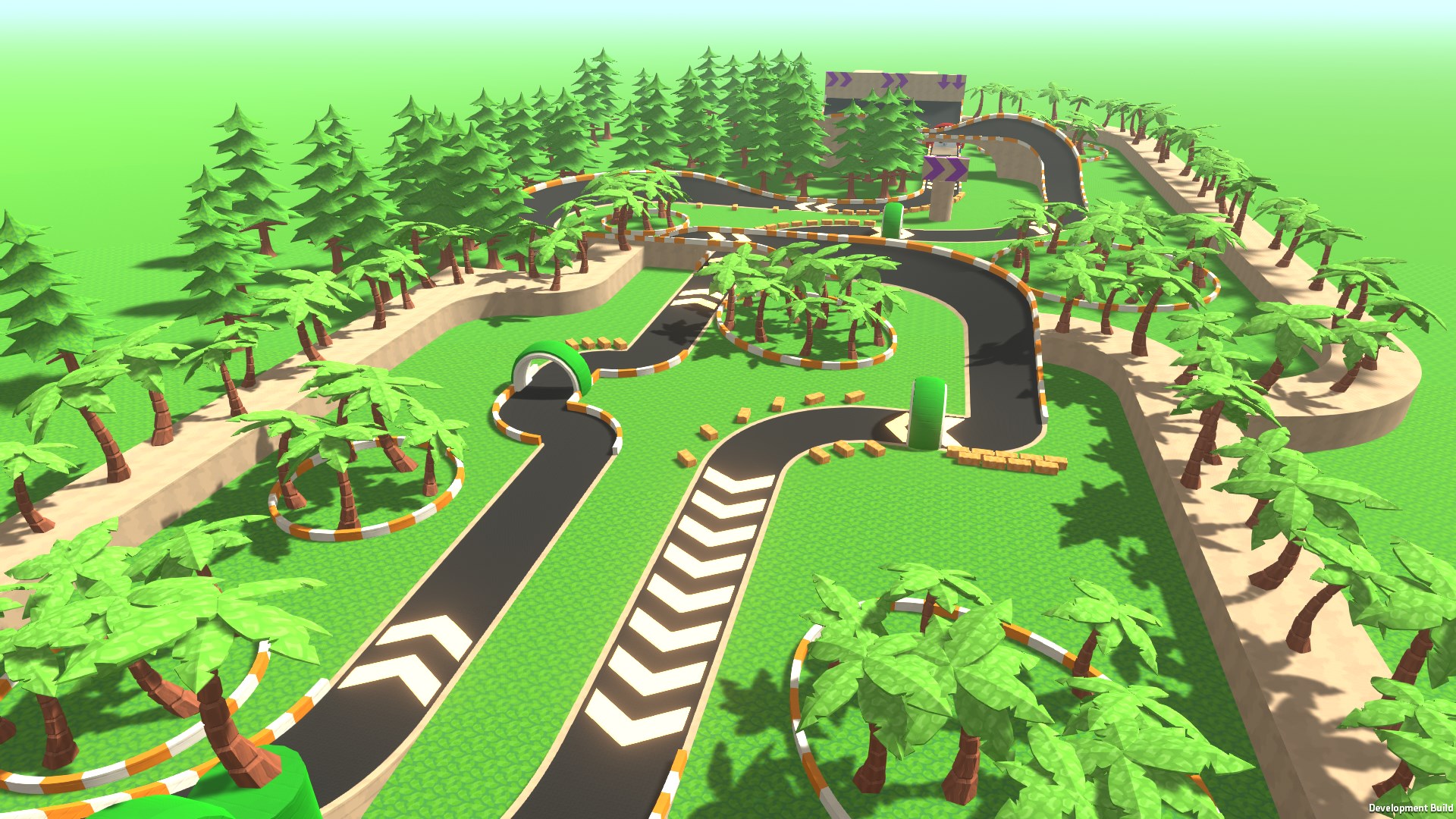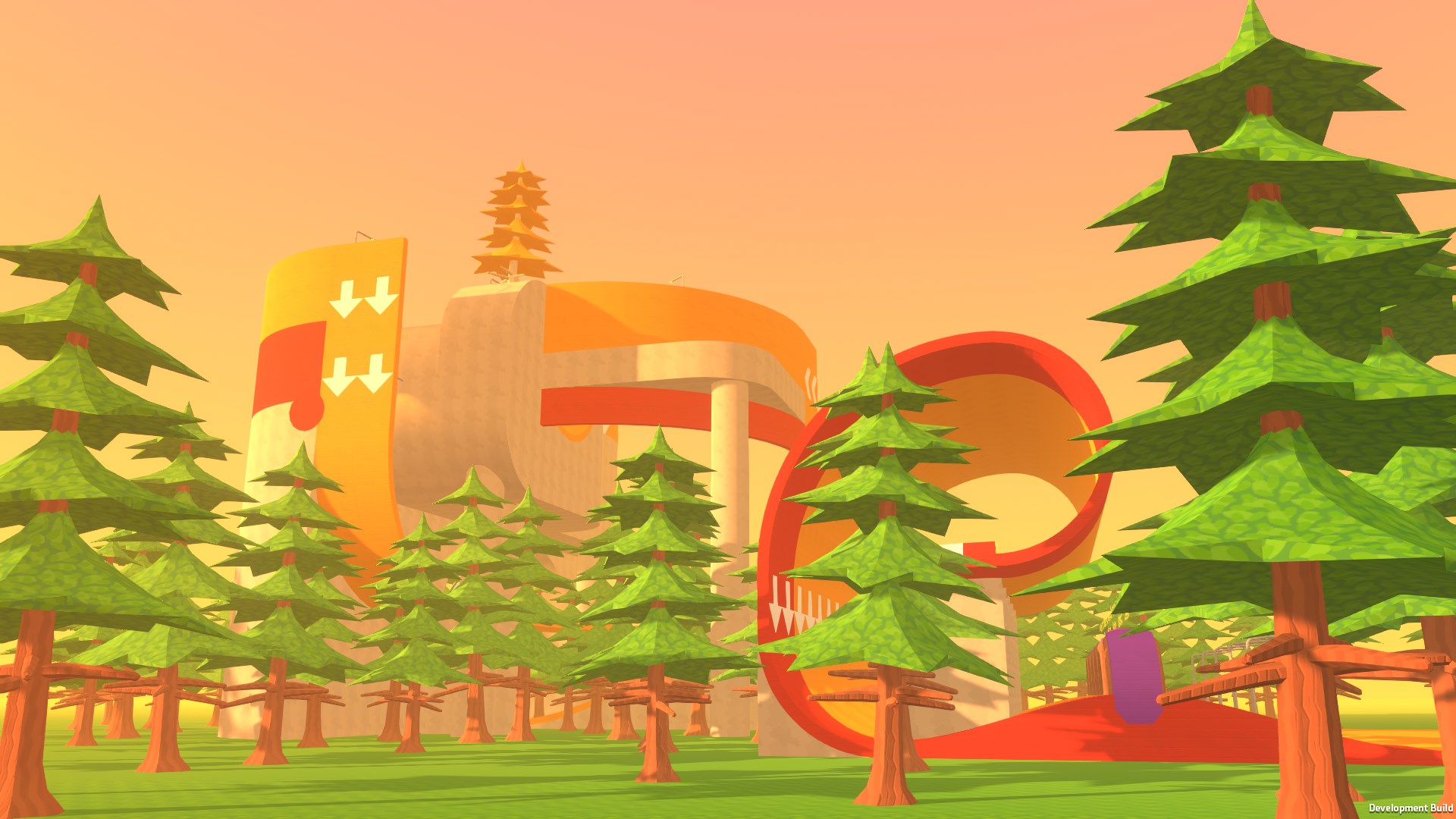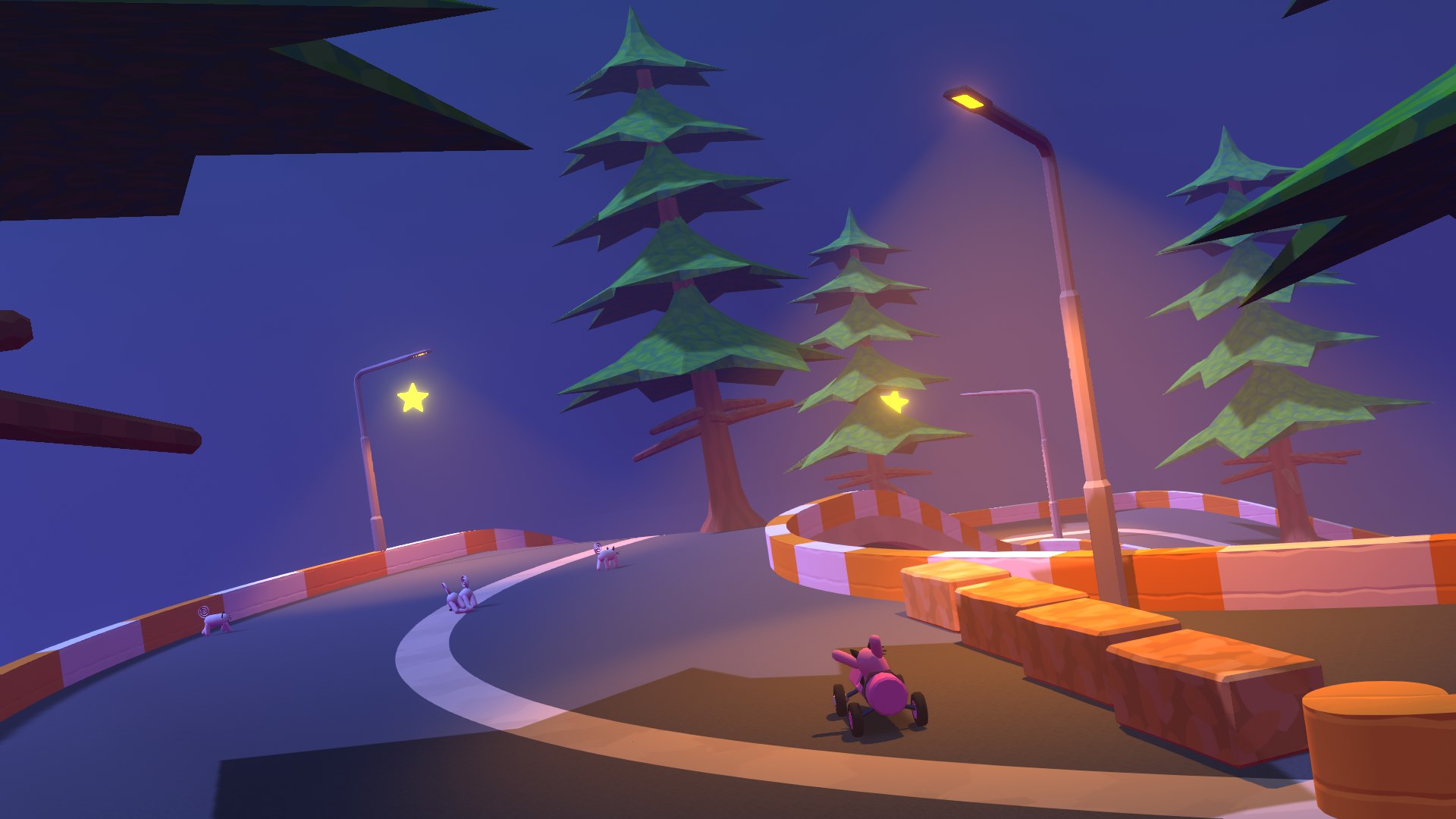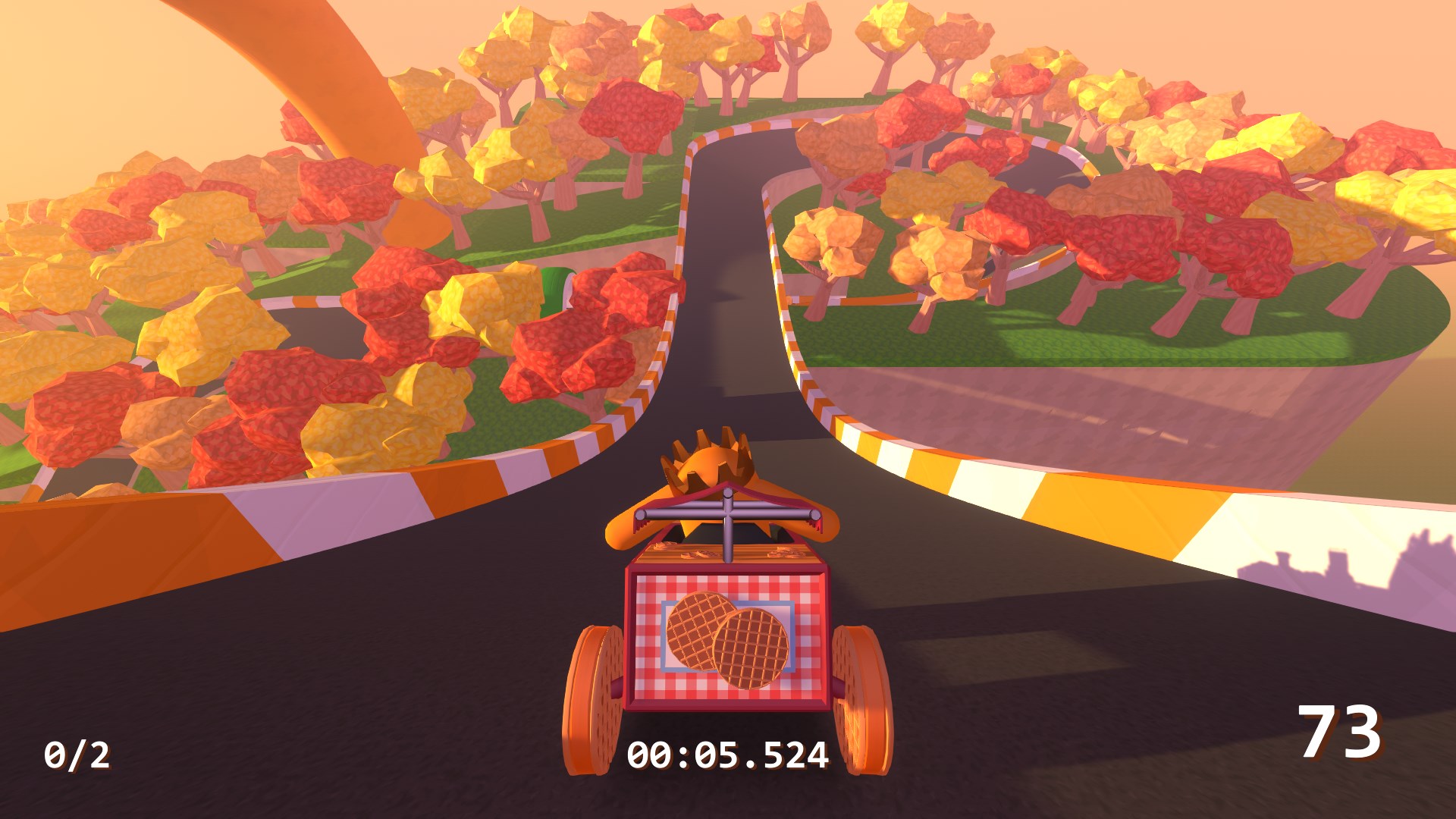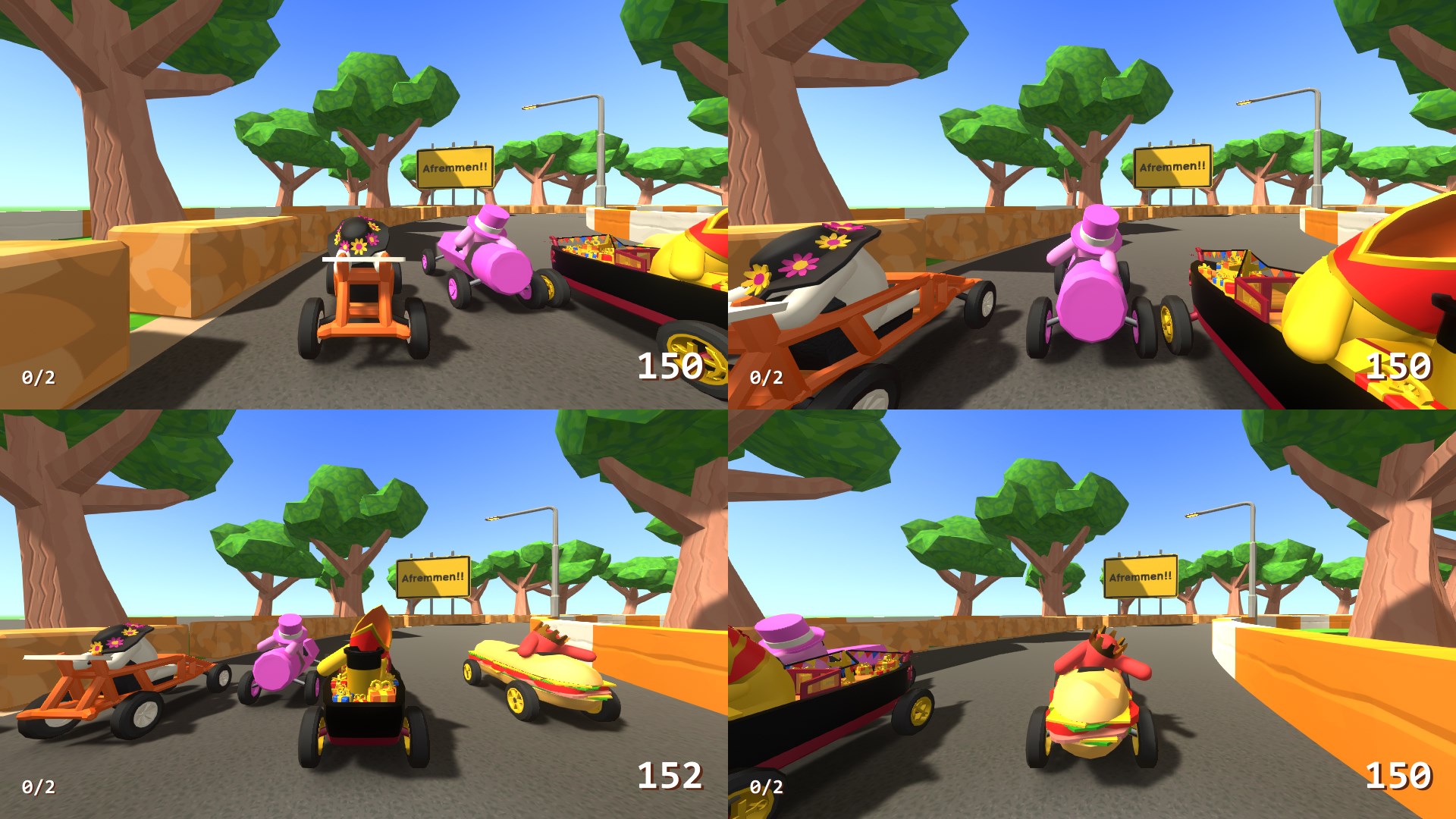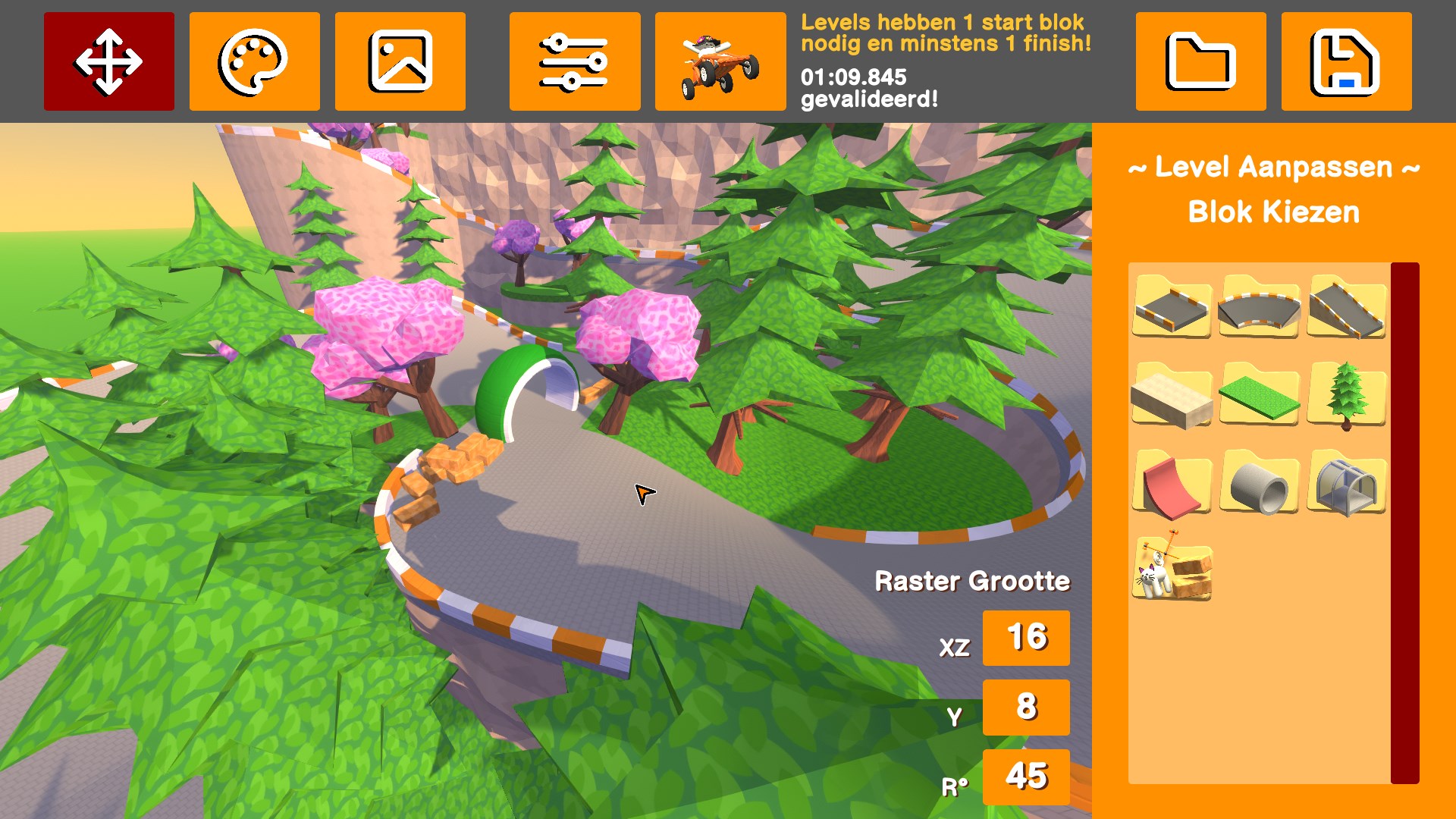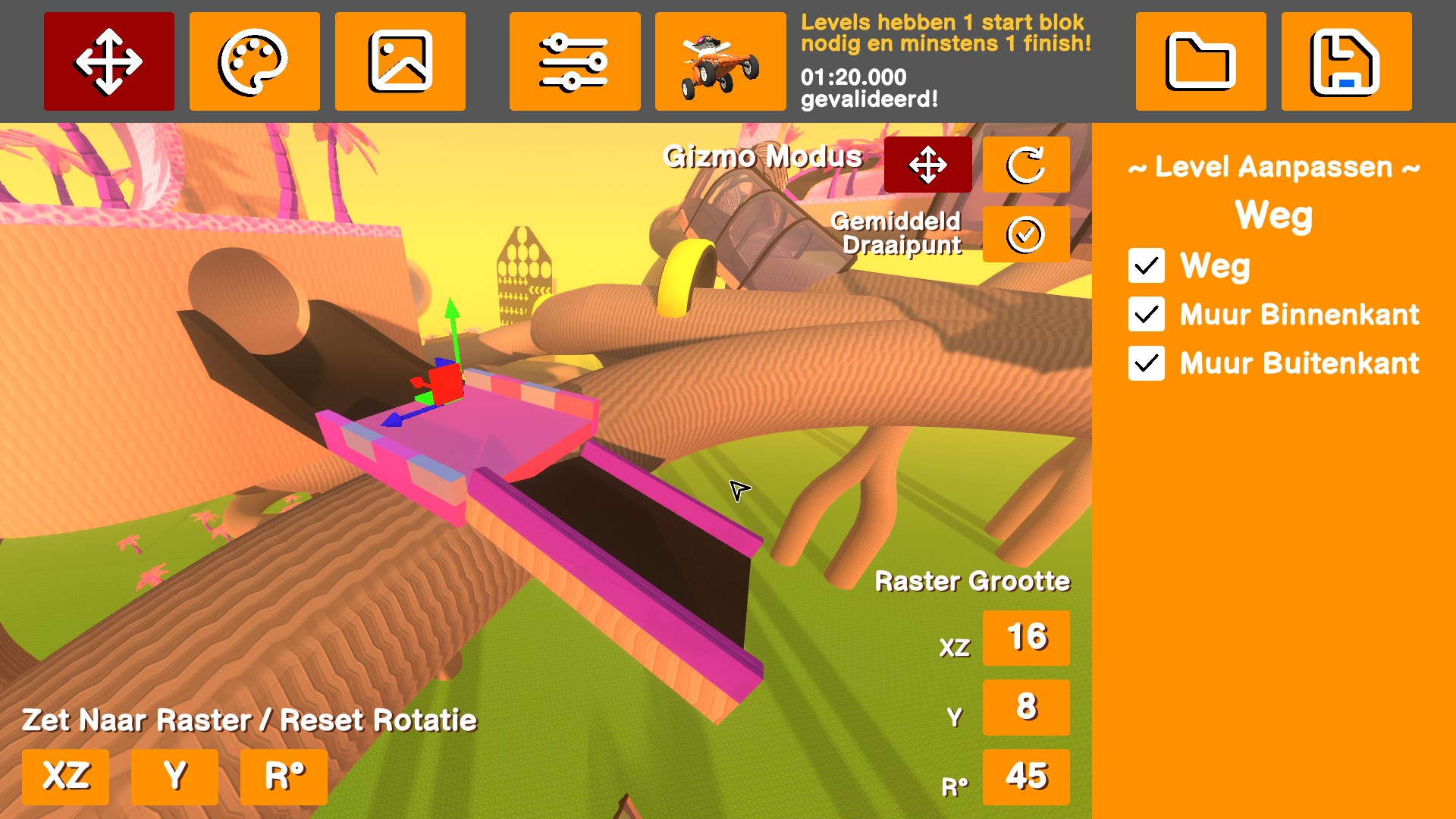 Dropbox link to zip file with images:
https://www.dropbox.com/s/c0z8q0vgiecvnuj/Presskit%20Images%20Zeepkist.zip?dl=0
---
Logo & Icon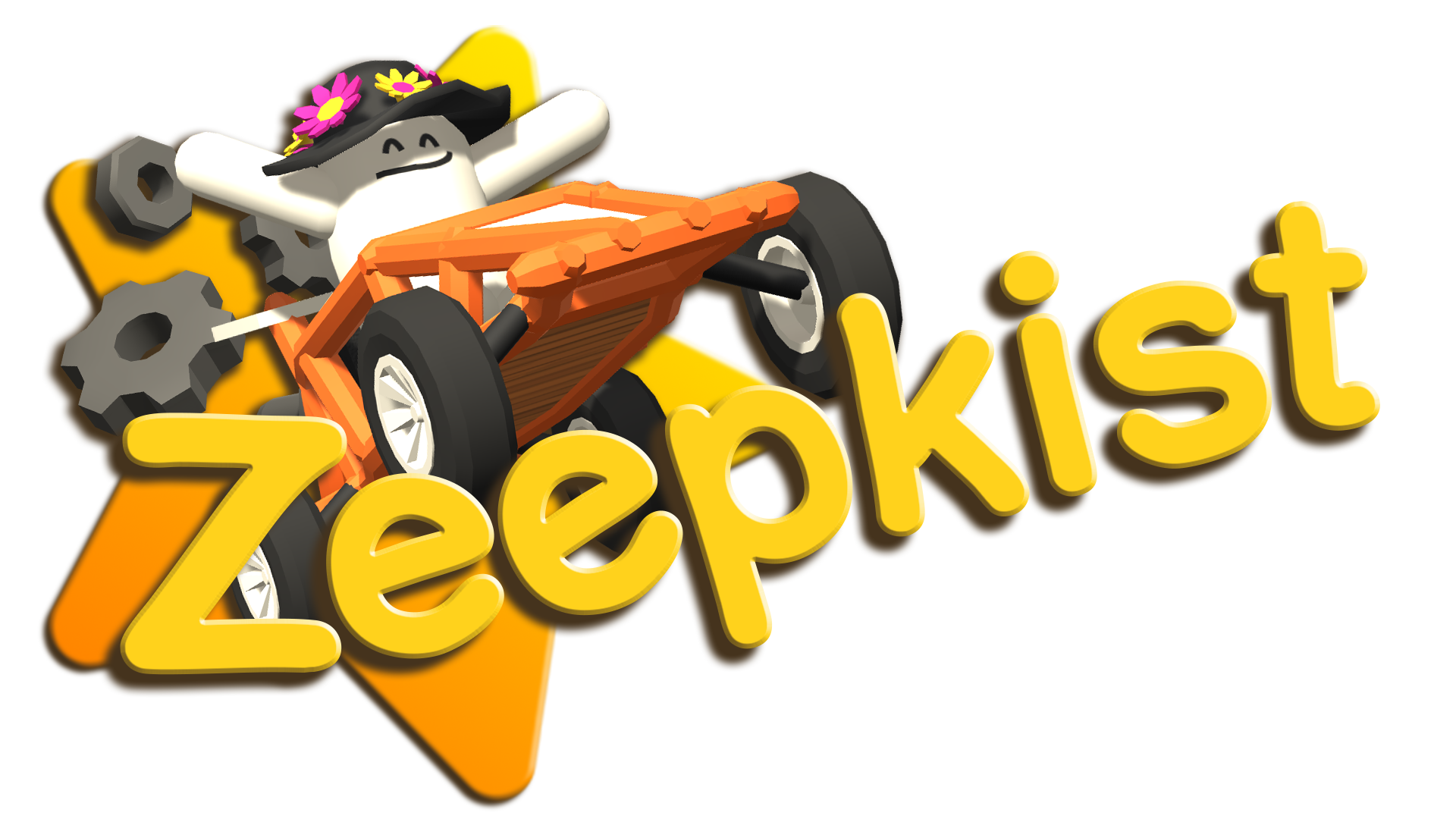 Dropbox link to zip file with images:
https://www.dropbox.com/s/c0z8q0vgiecvnuj/Presskit%20Images%20Zeepkist.zip?dl=0
---
Selected Articles
Power Unlimited - 20 Jan, 2021
TopGear NL - 21 Jan, 2021
Interview with Gamer.nl - 28 Jan, 2021
---
Request Review Key
Journalists, press, Youtubers, streamers, and otherwise influential people can request review keys by sending me an email: steelpan.interactive@gmail.com
---
Additional Links
Zeepkist FAQ
Steam Page
Steam Forums
Discord
Zeepkist Twitter
Yannic's Twitter
---
About the Developer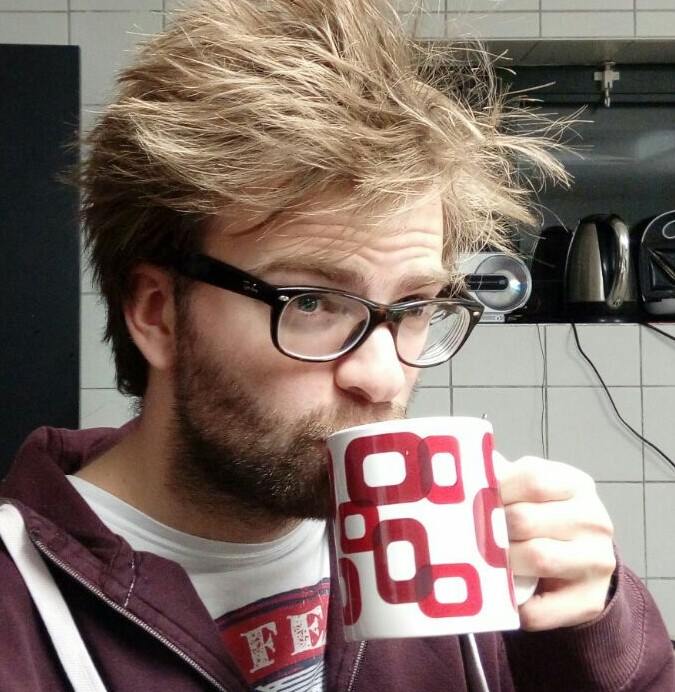 Boilerplate
Steelpan Interactive is the game studio of Yannic Geurts, currently only employing himself. Yannic is an independent game developer from The Netherlands, who's trying to break into the industry. He likes games with physics, racing, and building stuff.
Additional Information
Heya! I'm Yannic. I never really know what to say when talking about myself.
I guess if I were to describe myself I'd say I'm a jack-of-all-trades kind of guy (master of none), I've always had a very broad range of interests, and I believe that's reflected in the way I develop games. I can do everything from programming to art to design to sound effects.
My game development 'career' started in late 2008, when I joined Roblox. It's where I picked up game development and bits of programming. From there I eventually rolled into Unity, I made some unfinished projects, prototypes, and gamejams. And in 2018 I began work on Zeepkist.
I went to college twice, once for "Media Design", and then I went to do film school in Brussels. I graduated from both, but I found that my heart really lies with game development, and that's why I'm here!
I hope my games can bring some light into this world, and that I can make a living doing so.
Birthday: January 28, 1997
Nationality: Dutch
Personal Twitter: @fiets38
---
Credits
For now, I'm working on this by myself. But it would be silly to claim 100% credit. Below is a list of credits.
Developer
Yannic Geurts
Trailer Music
Duncan Steven, @duncsteven
Game Engine
Input Package
Level Editor Icons
Localization Framework
UV-Free Shaders
Custom Skybox Tech
Volumetric Lighting
Hx Volumetric Lighting, Hitbox Team (This asset became deprecated, I don't know what happened to the developers.)
---
Download images as .zip
Dropbox link to zip file with images/logo/etc:
https://www.dropbox.com/s/c0z8q0vgiecvnuj/Presskit%20Images%20Zeepkist.zip?dl=0
Dropbox link to zip file with Version 4 screenshots:
https://www.dropbox.com/s/1lpx5qlir7mb2jj/Zeepkist%20Version%204%20Screenshots.zip?dl=0
Dropbox link to zip file with Version 5 screenshots:
https://www.dropbox.com/s/u7ootdx4gfmyhak/Zeepkist%20Version%205%20Screenshots.zip?dl=0
Dropbox link to zip file with Online Update screenshots:
https://www.dropbox.com/s/p6h5xx3v4nbiv0f/Zeepkist%20Online%20Screenshots.zip?dl=0
---